The kitchen are has two configurations, one when it is extended and ready to be used which gives you a large cooking area outside the vehicle. The other configuration is when the kitchen is folded back in and closed which allows to make maximum use of space and also let's you pull out the stove from inside the vehicle if you choose to cook inside by using the dining table on a rainy day.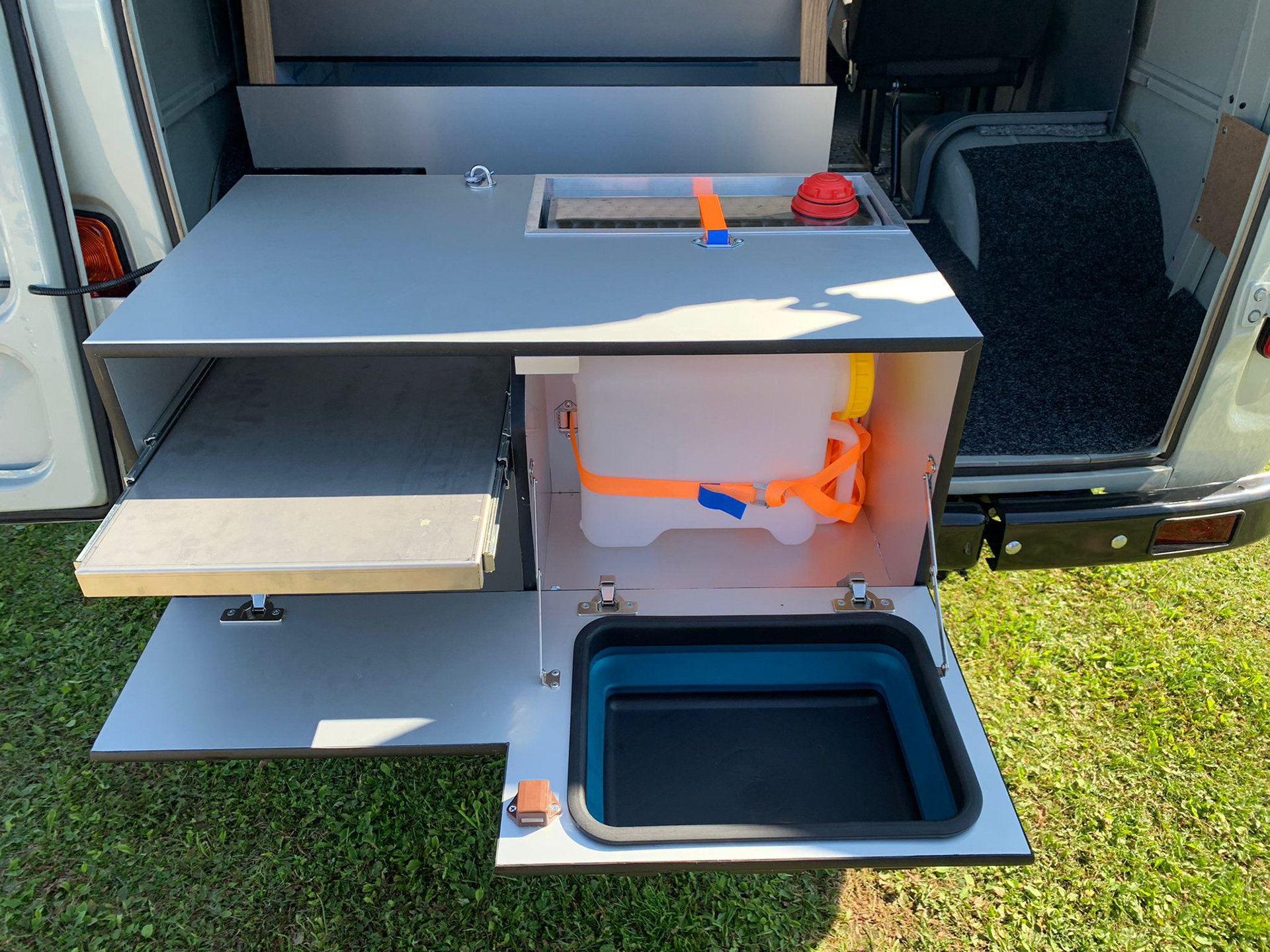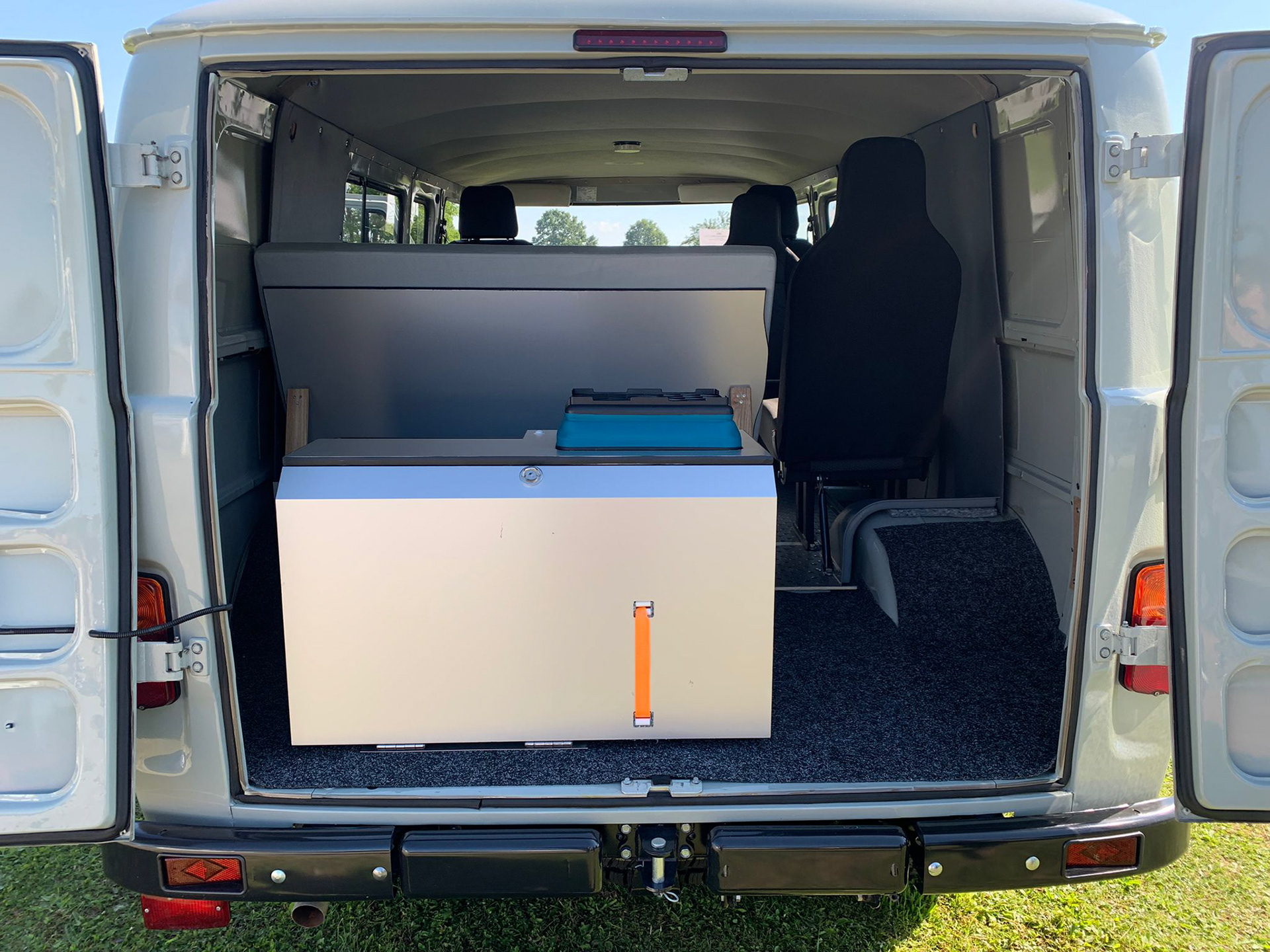 Dinette/living and sleeping area
The dinette/living space consists of a double bed measuring 120 x 200 cm which transforms into a dining table for 4 people with two comfortable benches on top of the storage containers. Above the engine cover in the cabin is a permanently mounted additional storage compartment.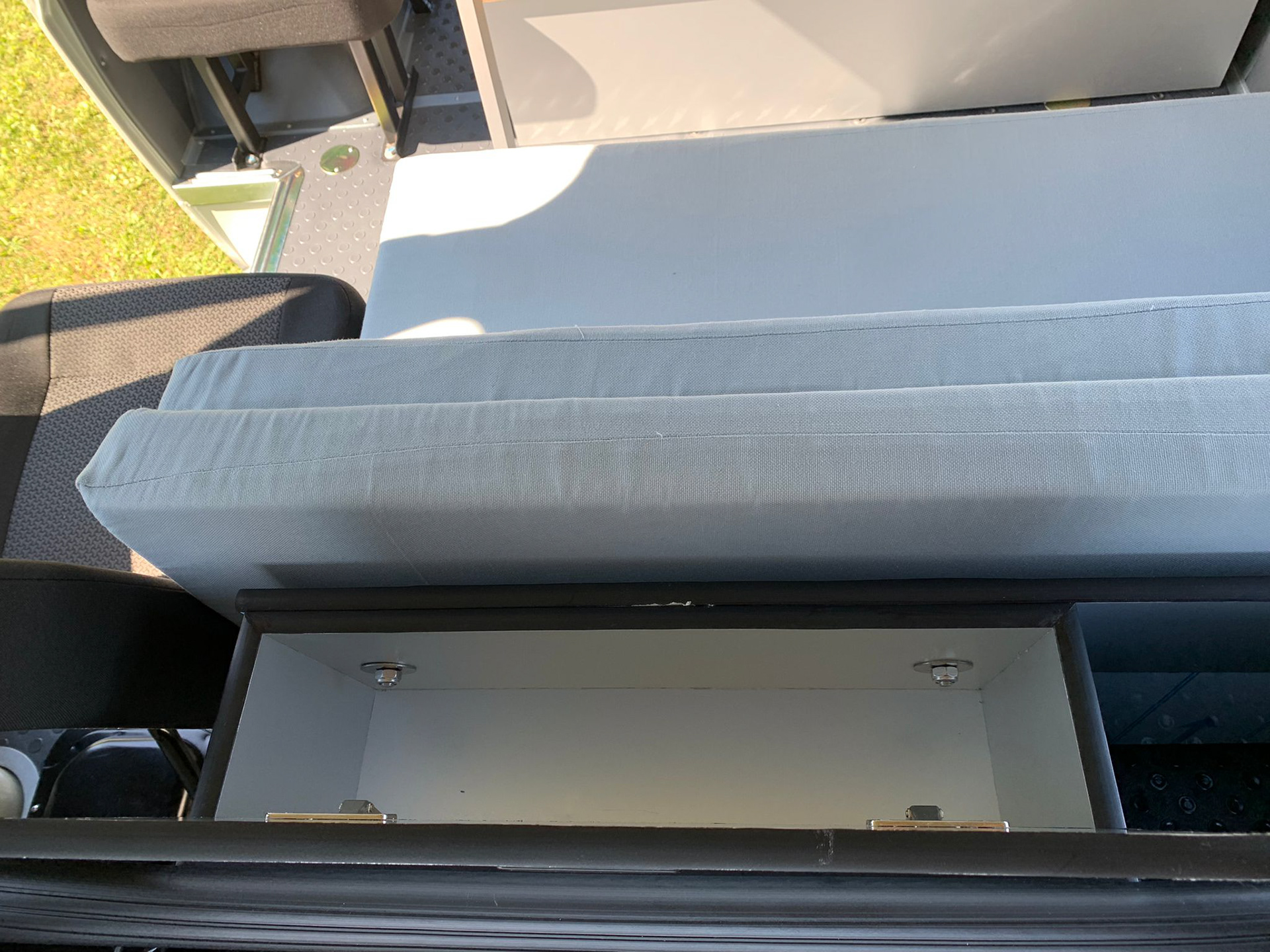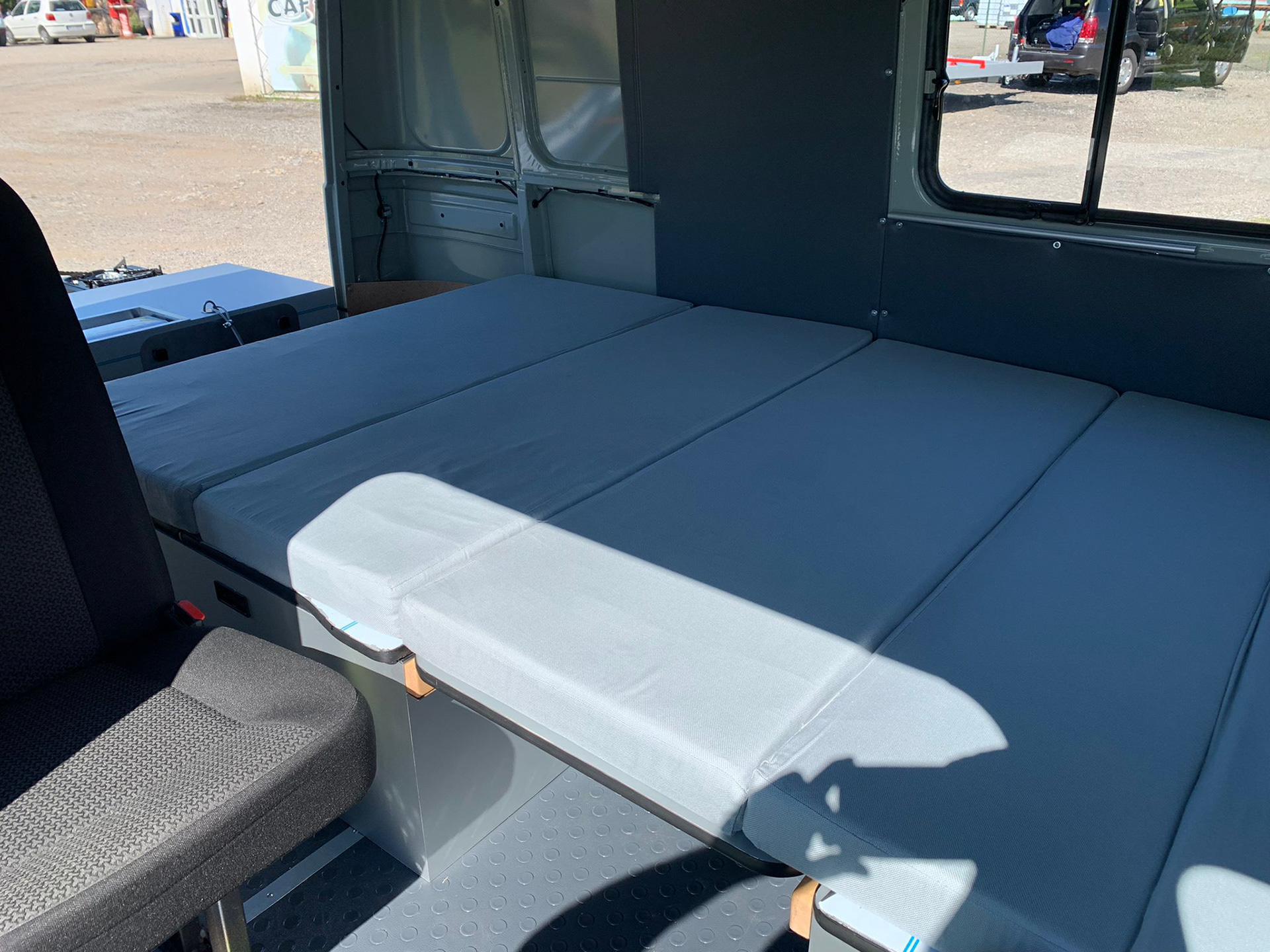 Once disassembled, the various pieces of the camper kit are self-contained and occupy a volume of about 120x78x63 cm. With these dimensions, MATRIOSKA can be easily stowed in your garage you and can pass through almost every door.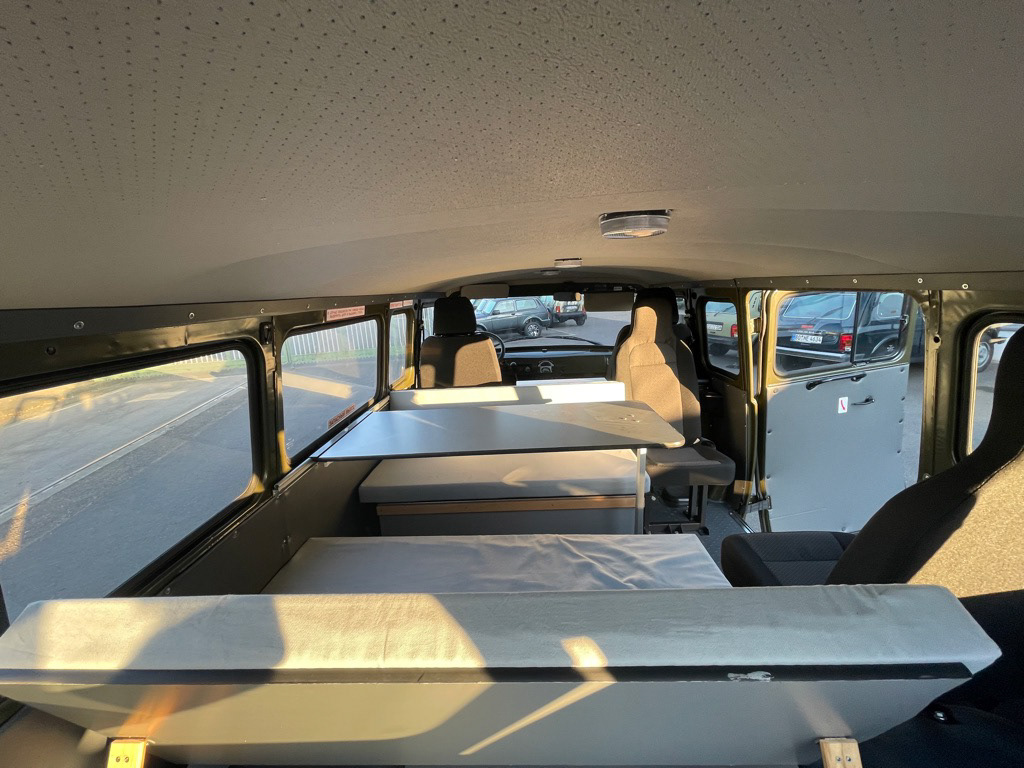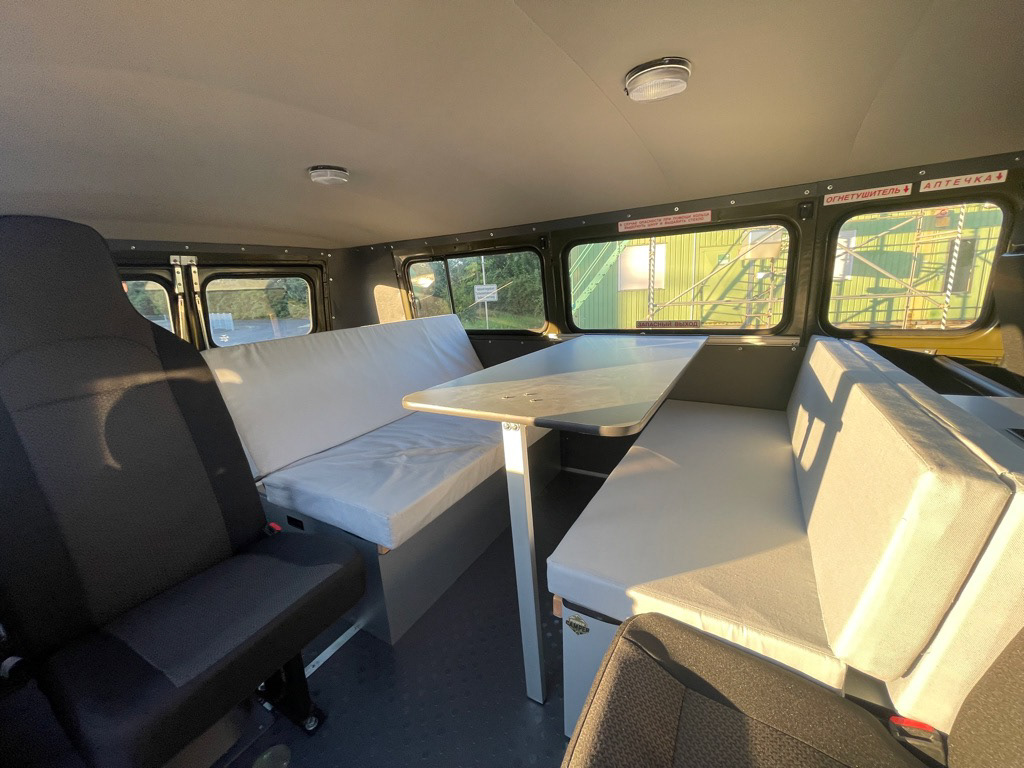 Dinette/living and sleeping configuration